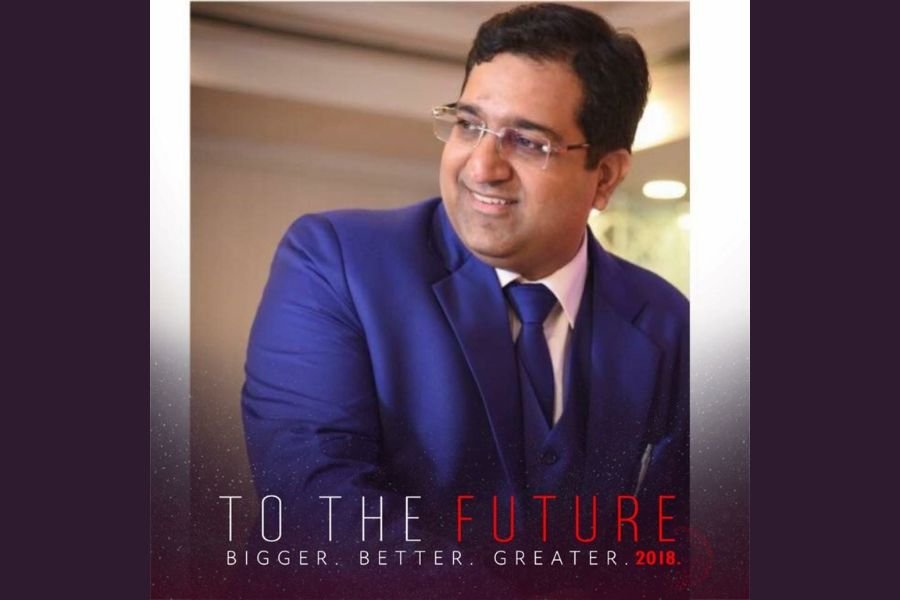 New Delhi (India), June 12: Kunal Arora, born on February 20, 1981, is a well-established distributor in India, representing renowned companies such as Dabur India Limited, Hindustan Unilever Limited, Reckitt Benckiser India Pvt Ltd, and Colgate Palmolive India Pvt Ltd. With a lineage spanning three generations, Kunal proudly continues the family legacy in the distribution business.
Initial Stage of the Journey
The Arora family's association with distribution dates back to 1947, when they became the oldest distributor of Colgate Palmolive in the entire country. Celebrating 76 years in the industry, they have witnessed and contributed to the growth of the Indian market. Kunal's journey started with a passion for photography and drafting quotes, but his dedication to carrying forward the family business led him to become a prominent figure in the distribution sector.
Kunal's educational background includes attending Kirori Mal College in Delhi for his higher studies. However, his professional journey began even earlier, as he ventured into various industries and worked with reputed companies such as Hutch, Vodafone, Marico, Colgate Palmolive, Reckitt Benckiser, Abbott Healthcare, Danone India, Dabur India, and eventually joined the prestigious Hindustan Unilever.
Building a Robust Network
The transition to becoming a distributor was a significant step for Kunal. Starting with the distributorship of Gillette, he has diversified his portfolio with esteemed companies over time. The legacy began with his late grandfather, Shri Mohan Lal Arora, and was carried forward by his father, Ramesh Arora before Kunal took the reins.
Despite his deep involvement in the distribution business, Kunal also nurtures other passions. He has an avid interest in food and photography, finding joy and inspiration in these pursuits. Additionally, Kunal is eager to explore the realm of digital marketing, recognizing its importance in the modern business landscape.
The Arora family's distributorship stands out as a remarkable feat. Being the oldest and only stockist/distributor to have completed more than 75 years in India is a testament to their dedication, adaptability, and business acumen. Kunal Arora is proud to continue this legacy while keeping an eye on the future, embracing new opportunities and learning from the ever-evolving market.
Kunal Arora exemplifies a successful entrepreneur who not only upholds a family tradition but also seeks personal growth and diversification. With his passion for photography, food and his determination to explore digital marketing, Kunal is poised to make significant contributions to the distribution industry while staying true to his roots.
If you have any objection to this press release content, kindly contact pr.error.rectification[at]gmail.com to notify us. We will respond and rectify the situation in the next 24 hours.