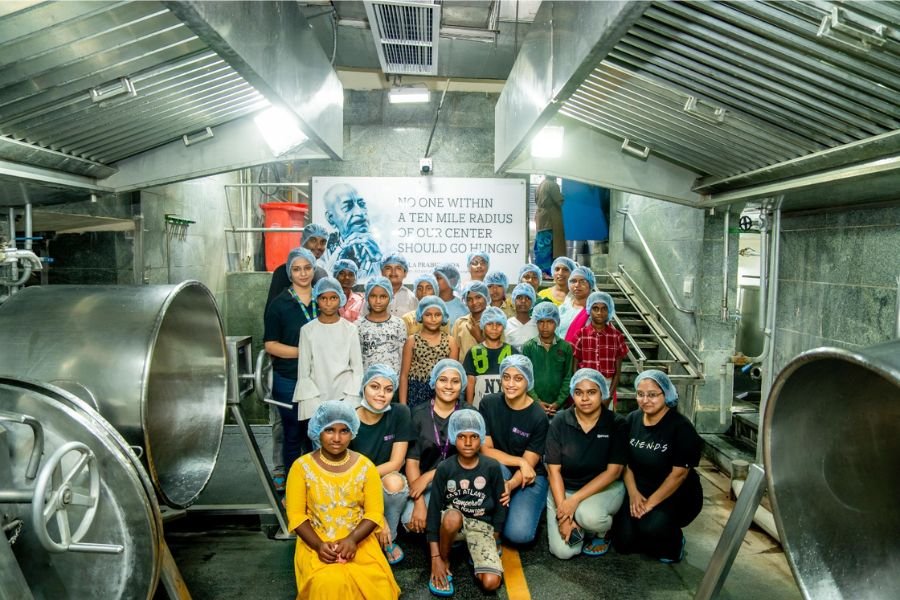 BYJU'S volunteers visited Akshaya Patra Foundation on Food Safety Day
They took a complete kitchen tour and ensured that the meals prepared for children were not only delicious but also safe to consume.
Bangalore (Karnataka) [India], June 13: Leading Ed-Tech brand BYJU'S had the honour of participating in a remarkable collaboration with the Akshaya Patra Foundation on the occasion of Food Safety Day. The volunteers actively participated and contributed to the Foundation's noble cause of providing nutritious meals to underprivileged children.
During the event, the team members were privileged to take part in a complete kitchen tour at the Akshaya Patra Foundation. They witnessed first-hand the exceptional safety precautions and temperature control measures implemented by the foundation, ensuring that the meals prepared for children are delicious and safe to consume. The BYJU'S volunteers also actively assisted with preparing vegetables, further reinforcing their understanding of the importance of food safety practices.
Food safety goes hand in hand with individuals' overall well-being and development, especially children. By adhering to stringent food safety practices, we can prevent foodborne illnesses, promote healthy eating habits, and contribute to the overall growth and progress of society.
The collaboration between BYJU'S and the Akshaya Patra Foundation is built on shared values and a mutual commitment to positively impacting the lives of underprivileged children. The foundation's mission to provide nutritious meals aligns perfectly with our partnership. As part of this collaboration and BYJU'S Education For All initiative, the brand extended its support by providing free course licenses to the children benefiting from Akshaya Patra's meal program.
By providing these free course licenses, BYJU'S aims to address the dual challenges of hunger and lack of access to quality education faced by underprivileged children. Through their partnership with BYJU'S Education For All initiative, they contributed to the holistic development of these children. Their shared vision is to create a brighter future by fighting hunger and bridging the education gap.
BYJU'S Education For All is a heartwarming initiative that deeply cares about the education gap in our society. They aim to provide a better future for 10 million underprivileged children who lack access to quality digital education. In a world where access to education is often tied to privilege & wealth, BYJU'S Education For All is a beacon of hope. It is a reminder that when we come together & work towards a common goal, we can create a brighter future for everyone.
Sharing their thoughts on the event, Devi Meenakshi G, Assistant Manager," Through our collaboration with the Akshaya Patra Foundation, we are committed to making a lasting difference in the lives of underprivileged children. We are proud to associate ourselves with these organizations that share our vision of a hunger-free and educated society.
Marudwati J, Academic Success Lead At BYJU'S, we firmly believe that education is the key to empowering individuals and transforming communities. By providing free course licenses through BYJU'S EFA, we aim to break barriers and ensure that every child has the opportunity to receive a quality education.
If you have any objection to this press release content, kindly contact pr.error.rectification[at]gmail.com to notify us. We will respond and rectify the situation in the next 24 hours.