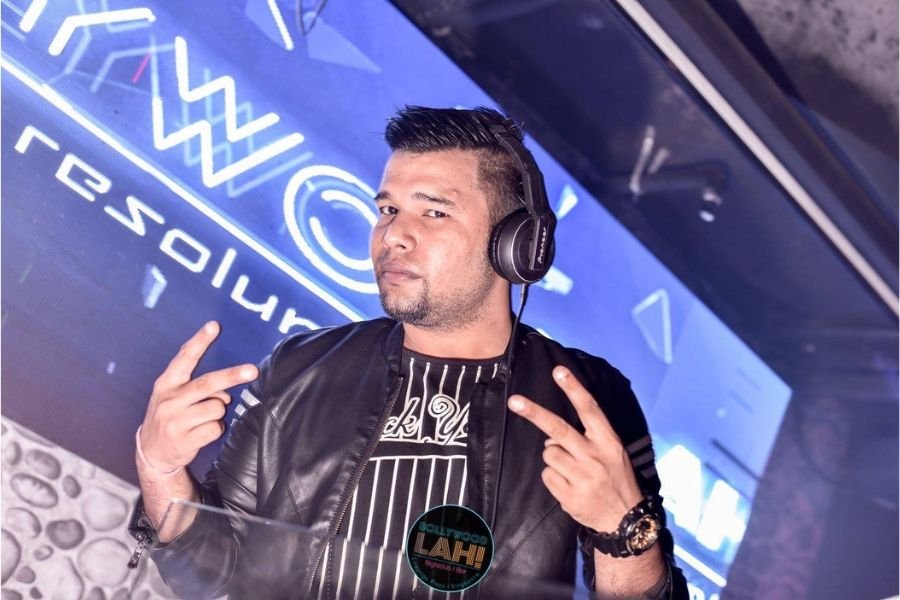 New Delhi (India), June 13: DJ Abhi India, also known as Abhinav Rajput, is making waves in the music industry with his unique talent and passion for creating infectious beats. Born and raised in India, DJ Abhi India has emerged as a rising star, captivating audiences with his energetic performances and captivating music production skills.
With a deep-rooted love for music from a young age, DJ Abhi India began his journey by experimenting with various genres and honing his skills as a DJ and music producer. His dedication and determination paid off as he quickly gained recognition for his exceptional talent and innate ability to connect with the audience through his music.
DJ Abhi India's style can be described as a fusion of traditional Indian music with modern electronic beats. His tracks often incorporate elements of Bollywood, Punjabi, and other Indian regional music, infused with contemporary EDM, house, and trap influences. This unique blend creates a dynamic and infectious sound that keeps the crowd moving and grooving on the dance floor.
The Unique Selling Preposition
DJ Abhi India started his DJing journey back from his school days in 2008 and was able to start his music production journey in 2014. What sets DJ Abhi India apart is not only his impeccable music selection but also his electrifying stage presence. He has a knack for reading the crowd and seamlessly mixing tracks to create an immersive and unforgettable experience. Whether he's performing at clubs, music festivals, or private events, DJ Abhi India knows how to set the atmosphere on fire and leave the audience wanting more.
In addition to his live performances, DJ Abhi India has also been making waves with his original productions and remixes. He has released several tracks that have garnered positive reviews and gained traction on various music platforms. His innovative approach to remixing popular Bollywood songs has earned him a dedicated fanbase and helped him carve out a unique niche in the industry.
Moving Ahead With The Skill
Looking ahead, DJ Abhi India continues to push boundaries and evolve as an artist. His passion for music and commitment to his craft shines through in every performance and production. With his talent, versatility, and infectious energy, DJ Abhi India is undoubtedly a rising star who is poised to make a significant impact on the global music scene.
Previously DJ Abhi India has performed in Singapore, Hong Kong, Dubai, Doha, Indonesia, Malaysia, Abu Dhabi, and Thailand. Along with that, he also performed with Punjabi singers like Honey Singh, Sukhe, Jassi Sidhu, Badshah, Jazzy B, and more. Moreover, he used to be the official DJ of Sukhe, Badshah, and Jassi Sidhu.
Currently, he is most famous for his remixes and mashups on the music label T-series, Speed Records, Jass Records, 9xTashan, and many more. Abhinav Rajput has also done remixes for various Bollywood superstars such as Salman Khan, Akshay Kumar, Ranbir Kapoor, Vicky Kaushal, Disha Patani, Kiara A, and more. Although, he is currently working for Punabi Fever 107.2 fm and recently did an official remix for the Bollywood movie Tu Jhoothi mein makaar. His future goals are to enter the Bollywood industry as a music producer and to do original music for Bollywood movies.
Whether you're a fan of EDM or Bollywood or simply love to dance, keep an eye out for DJ Abhi India. His music is sure to get you moving, and his talent is destined to leave a lasting impression on the world of music.
If you have any objection to this press release content, kindly contact pr.error.rectification[at]gmail.com to notify us. We will respond and rectify the situation in the next 24 hours.