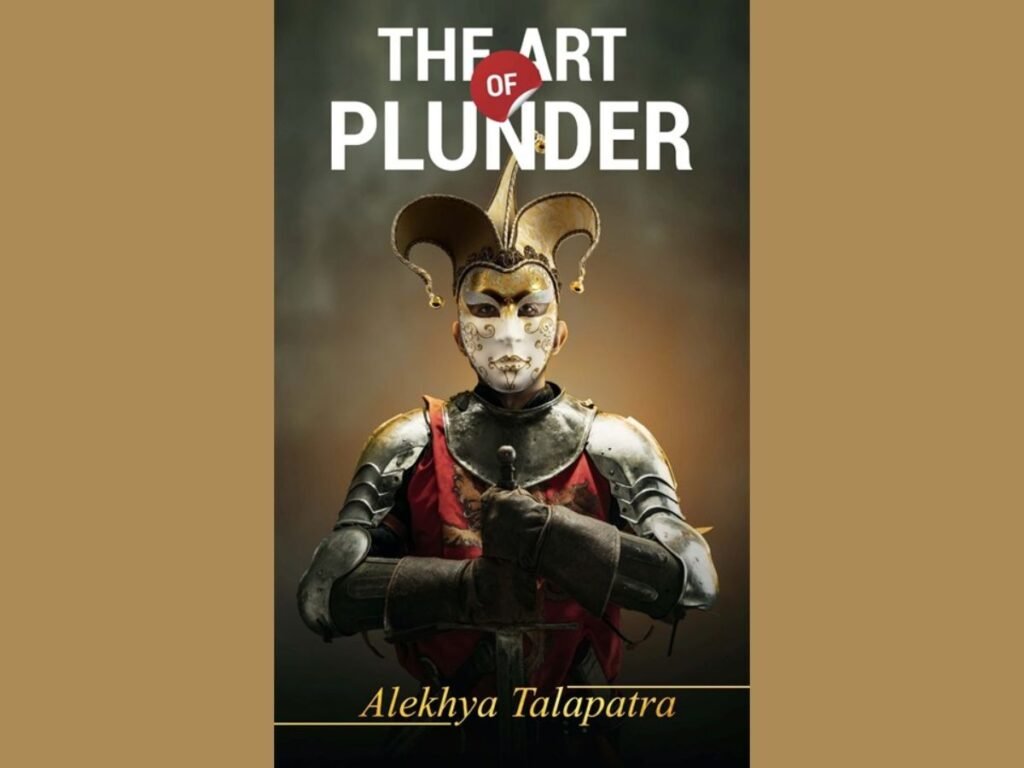 New Delhi (India), June 15: In the world of greed, where even the smallest act can have far-reaching consequences, author Alekhya Talapatra presents a captivating story in his remarkable novel, "The Art of Plunder." With its suspenseful and thrilling narrative, this book takes readers on a gripping journey through the lives of its main characters and the events that shape their destinies. Talapatra's clever storytelling draws readers deep into the storyline, immersing them in a world filled with suspense and intrigue.
A consultant in the technology industry and an accomplished painter, author Alekhya Talapatra brings his wealth of experience and passion for storytelling to "The Art of Plunder." Having previously authored books like "Who Killed Her Husband" and "What's Meant To Be Will Always Find A Way!," Talapatra has established himself as a versatile writer. Published by Evincepub Publishing, "The Art of Plunder" was released worldwide on May 26th, 2023, and is readily available in both paperback and e-book formats.
Categorized as a historical fiction thriller, "The Art of Plunder" takes readers on an enthralling journey into the realms of greed, historical artifacts, and the pursuit of vengeance. Set against the backdrop of a thriving market for historical relics, the story follows Raina in Srinagar and Neel in Jorhat as they navigate treacherous paths fueled by loss and a burning desire for retribution.
The book opens with the heart-wrenching loss of the protagonists' fathers and their subsequent abandonment, all due to the insidious grasp of greed. This pivotal event sets the stage for Raina and Neel to embark on a quest for justice and redemption. Their paths intertwine when they encounter two ancient Buddhist relics, Yiddhi and Yiddham – a gold mask veiled by a five-headed cobra and a gem-studded gold tortoise, respectively. These artifacts not only symbolize their shared fate but also become catalysts for their intertwined journeys. Within the "24 Reading Worthy Chapters," readers will encounter numerous twists and turns skillfully woven by the author.
The choice of the book's title, "The Art of Plunder," aptly captures the essence of this suspenseful tragedy. It perfectly aligns with the sequence of chapters and evokes a sense of intrigue and fascination, compelling readers to delve into its pages. The book is a testament to the author's skill in crafting a captivating and thought-provoking tale that lingers in readers' minds long after they have finished reading.
One of the notable strengths of this novel lies in its vivid portrayal of the greed-driven world of historical artifact hunting. Talapatra effectively captures the ruthless and cutthroat nature of this industry, blurring the line between preservation and exploitation. Through atmospheric descriptions and meticulous attention to detail, the author transports readers to bustling marketplaces, hidden archaeological sites, and clandestine dealings that shape Raina and Neel's thrilling pursuit. The characters in the story are well-developed and multi-dimensional, each driven by their own motivations and haunted by personal tragedies.
The engrossing and fascinating chapters, coupled with the author's lucid narration, ensure that readers will be hooked until the very last page of this incredibly written novel. "The Art of Plunder" published by Evincepub Publishing (www.evincepub.com) one of Leading book publisher in India, is a must-read work that masterfully explores the depths of human nature and the complexities of moral choices. With its engaging storytelling, rich historical backdrop, and compelling characters, it is sure to captivate fans of adventure, mystery, and tales that delve into the darker side of the human psyche.
Order Book: https://www.amazon.in/dp/9356734097 
If you have any objection to this press release content, kindly contact pr.error.rectification@gmail.com to notify us. We will respond and rectify the situation in the next 24 hours.