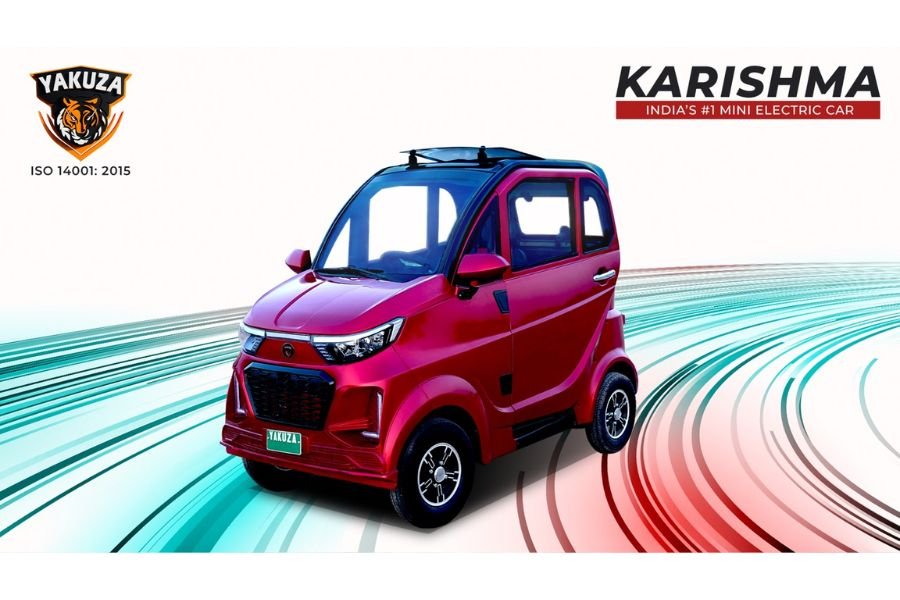 New Delhi (India), June 16: Yakuza, a renowned Indian electric vehicle manufacturer, is set to make waves in the automotive industry with its latest offering, Karishma. Positioned as India's first budget-friendly electric mini car, Karishma aims to revolutionize the market by providing an attractive and affordable electric vehicle option. With a wide range of successful electric scooters already serving on Indian roads, Yakuza is expanding its portfolio to include both scooters and cars, catering to the diverse needs of Indian consumers. Under the leadership of Mr. Dipanshu Mehta, the company has garnered accolades, including the prestigious Platinum Business Award, Dainik Jagran 2022, in the e-vehicle manufacturing category.
Yakuza's Electric Scooters and Cars:
Yakuza has made a significant impact in the Indian electric vehicle market with its range of e-scooters. These electric scooters have been well-received, offering a reliable and eco-friendly alternative for daily commuting. Building upon this success, Yakuza is now venturing into the four-wheeler segment with the introduction of Karishma, its first electric mini car.
The Allure of Karishma:
Karishma is a visually appealing four-wheel electric car with a compact seating arrangement for three individuals. Designed to meet the needs of urban commuters, this pocket-friendly vehicle offers an attractive alternative to traditional petrol and diesel cars. With its sleek design and modern features, Karishma aims to capture the attention of young professionals, students, and families looking for a cost-effective and eco-friendly transportation solution. Yakuza is planning to expand the Network in many other states.
Budget-Friendly and Valued Pricing:
One of the standout features of Karishma is its affordability. With a price tag (1.4L-2 lakh rupees) Yakuza is making electric cars accessible to a broader range of Indian consumers. This competitive pricing strategy aims to encourage the adoption of electric vehicles, contributing to a cleaner and greener future for the country.
Impressive Range and Battery Backup:
Karishma addresses one of the key concerns surrounding electric vehicles – range anxiety. With the capability to run up to 150 kilometres on a single charge, this electric mini-car ensures that daily commutes and short trips are easily manageable. Furthermore, Karishma offers double battery backup, providing an added layer of convenience and peace of mind to its users.
Generating Opportunities and Income Sources:
The introduction of Karishma brings about a significant change in the Indian automotive landscape, creating new opportunities for income generation. Yakuza's expansion plans include establishing manufacturing units in Haryana and West Bengal, with further plans to set up additional factory units across India. These initiatives not only contribute to job creation but also open up income sources for electric vehicle enthusiasts and the masses, fostering economic growth and development.
Yakuza's Karishma represents a landmark achievement in the Indian electric vehicle industry. As the first budget-friendly electric mini car in India, it brings affordability, convenience, and eco-friendliness to the forefront. With a range of 150 kilometres on a single charge, an attractive design, and compact seating arrangement, Karishma aims to capture the imagination of Indian consumers. Yakuza's commitment to expanding its product portfolio and manufacturing capabilities highlights the company's dedication to promoting sustainable transportation solutions. With the visionary leadership of Mr. Dipanshu Mehta at the helm, Yakuza is poised to revolutionize the Indian automotive market and make a lasting impact on the country's transition towards electric mobility.
If you have any objection to this press release content, kindly contact pr.error.rectification[at]gmail.com to notify us. We will respond and rectify the situation in the next 24 hours.