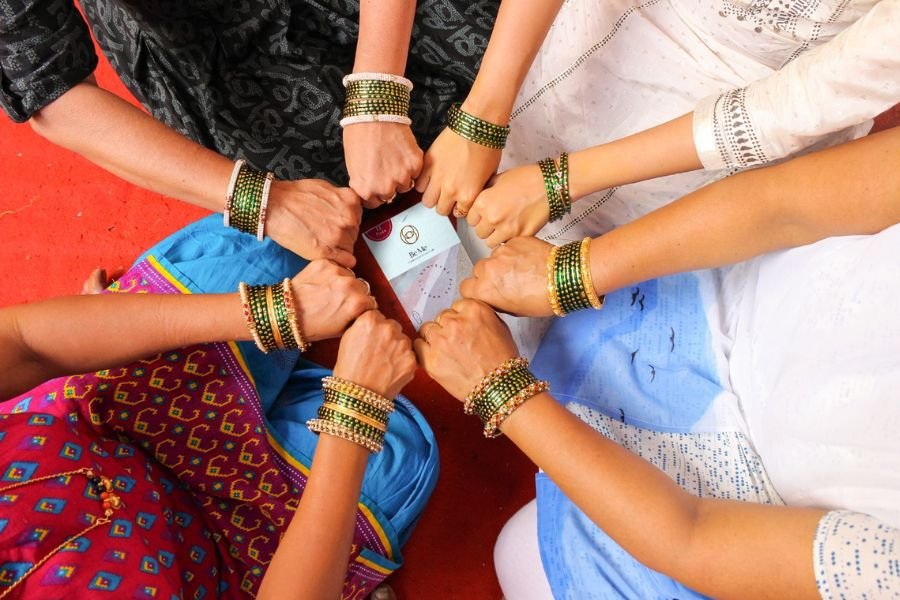 New Delhi (India), June 17: In an era where sustainability and women's health are gaining increasing importance, Green Particle Biotech Private Limited has emerged as a frontrunner, spearheading a significant change in the menstrual hygiene industry. With their innovative organic sanitary pads made from corn and bamboo, free from harmful chemicals and plastic, Green Particle Biotech is setting new standards for eco-friendly and safe menstrual products. Alongside their pioneering product, the company is also actively involved in empowering initiatives such as Project Aprajita and Project Be Me Woman, aimed at providing underprivileged females access to sanitary pads and offering vital support and information through a dedicated social media page.
Green Particle Biotech's Organic Sanitary Pad: A Sustainable Revolution
Green Particle Biotech has disrupted the traditional sanitary pad market with its revolutionary product, manufactured from corn and bamboo fibres. By substituting plastic and other harmful chemicals with organic materials, the company has taken a giant leap towards creating sustainable menstrual hygiene products. Not only are these pads biodegradable, but they also provide a safe and comfortable experience for women without compromising on effectiveness. With its Bureau of Indian Standards (BIS) certification for IS 5405:2019, Green Particle Biotech has proven its commitment to the highest quality and international standards.
Paper Sealable Disposal Pouches: Promoting Hygienic and Eco-Friendly Disposal
Recognizing the importance of proper and hygienic disposal of sanitary pads, Green Particle Biotech has taken an extra step by providing each pad with a paper-sealable disposal pouch. These pouches ensure that used pads can be safely wrapped and disposed of without any leakage or odour. By encouraging responsible and eco-friendly disposal practices, the company is actively contributing to the preservation of the environment.
Project Aprajita: Ensuring Access to Sanitary Pads for Underprivileged Females
Project Aprajita is an admirable initiative by Green Particle Biotech aimed at providing free sanitary pads to underprivileged females. By tackling the issue of menstrual hygiene inequity, the company is making a significant impact on the lives of countless women who would otherwise struggle to access sanitary products. With this initiative, Green Particle Biotech is not only addressing a fundamental aspect of women's health but also empowering marginalized communities and promoting equality.
"Our customer base includes women from diverse backgrounds and regions, with a significant number of purchases coming from Bangalore, making it our top-selling area for online transactions." Says Rohit Keserwani, Head PR Green Particle Biotech. He further adds that, surprisingly, Namakkal, a small town in Tamil Nadu, has emerged as another unexpected source of customers, despite not being a target of advertising efforts.
Project Be Me Woman: Empowering Women through Digital Support
Recognizing the power of social media in disseminating information and creating awareness, Green Particle Biotech has launched Project Be Me, Woman. This 24/7 social media page serves as a dedicated platform to respond to female hygiene queries within a remarkable response time of fewer than 12 hours. By offering personalized guidance and accurate information, Green Particle Biotech is not only assisting women in making informed choices but also debunking myths and breaking taboos surrounding female hygiene. Be Me Woman has empowered over 50,000 women, providing them with a supportive community and resources for personal growth and professional development.
Green Particle Biotech Private Limited has demonstrated its commitment to sustainable menstrual hygiene solutions with its organic sanitary pads. By using corn and bamboo fibres, eliminating plastic and harmful chemicals, and adhering to international standards, the company has set a new benchmark in the industry. Furthermore, their initiatives like Project Aprajita and Project Be Me Woman showcase their dedication to creating a positive impact on society. Through Project Be Me Woman's 24/7 social media page, Green Particle Biotech ensures that women have access to reliable information and support, fostering a culture of openness and empowerment. They have successfully addressed over one lac queries, providing comprehensive solutions and guidance to the members. With their pioneering products and initiatives, Green Particle Biotech is paving the way for a healthier, more sustainable, and inclusive future of female hygiene.
Please ensure to visit the company's Instagram page for additional information on Project Be Me, Woman.
https://instagram.com/beme.woman?igshid=MzRlODBiNWFlZA==
https://www.bemewoman.com/pages/project-aparajita
If you have any objection to this press release content, kindly contact pr.error.rectification[at]gmail.com to notify us. We will respond and rectify the situation in the next 24 hours.