New Delhi (India), June 19: Bulandshahr-born Chetan Rana has come a long way from his humble beginnings. After the untimely demise of his father, he took up the responsibility of supporting his family. Through perseverance and hard work, he completed his education and secured a job in an IT company. However, despite his rapid professional growth and success, Chetan felt a deep longing for something more meaningful in life.
Taking a leap of faith, Chetan made the bold decision to quit his job and pursue his entrepreneurial aspirations. With an entrepreneurial spirit burning within him, he established multiple successful businesses, gaining recognition in the business world. Yet, his thirst for fulfilment remained unquenched. It was during this introspective phase that Chetan discovered his true calling as a social worker.
Driven by a desire to make a tangible difference in the lives of others, Chetan dedicated himself to serving society. He realized that being a social worker brought him greater joy than any entrepreneurial venture ever could. Drawing from his own experiences of growing up in an underprivileged background, he understood the plight of those who yearned for even the most basic necessities of life.
Chetan's journey as a social worker began with small acts of charity within his local community. He extended a helping hand to anyone in need, offering support and assistance. As time went on, Chetan identified ways in which he could create a more significant impact on society. He became known for organizing camps in villages and slum areas around the National Capital Region, addressing crucial issues such as irrigation, healthcare, and sanitation.
Recognizing that poverty continues to be a persistent problem in India, Chetan believes in actively working to alleviate this plight. His focus lies in providing access to fundamental amenities such as food, clothing, and shelter for those who have been deprived of them. Grateful for the opportunities his country has provided him, Chetan feels a deep sense of duty to give back and uplift those in need.
Despite his busy schedule as an entrepreneur, Chetan ensures that he fulfils his responsibilities as a social worker. During the peak of the Covid-19 pandemic, he formed a team to aid individuals and institutions by providing essential supplies such as medicines, food, and oxygen cylinders. Chetan's dedication to his role as a social worker extends to various spheres, as he constantly seeks out new avenues to reach and help a larger segment of society.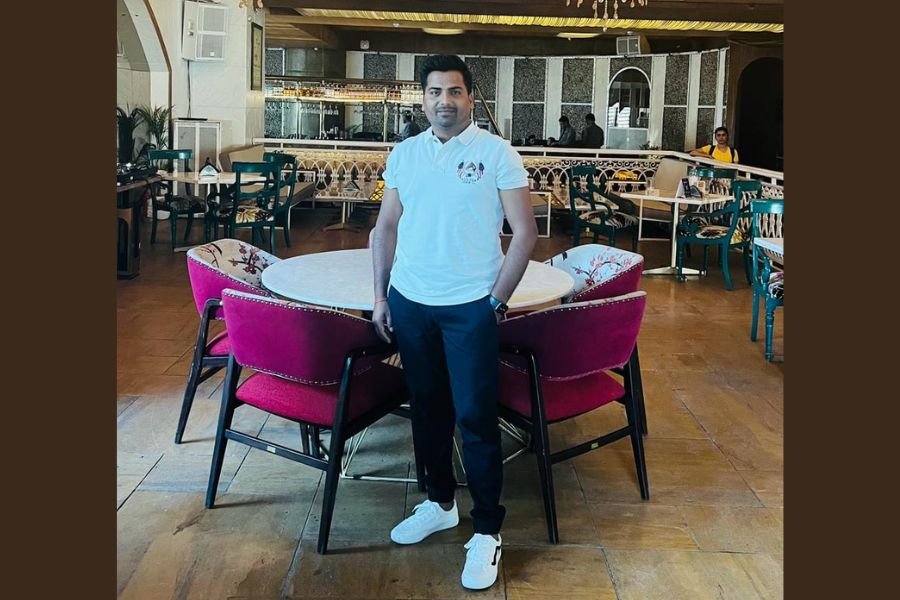 Chetan Rana stands as a shining example of how an individual's success can be measured not just by personal achievements but by the positive impact they create in the lives of others. With unwavering commitment and a compassionate heart, he continues to work tirelessly towards the betterment of society, inspiring others to join him on this noble path.
If you have any objection to this press release content, kindly contact pr.error.rectification[at]gmail.com to notify us. We will respond and rectify the situation in the next 24 hours.