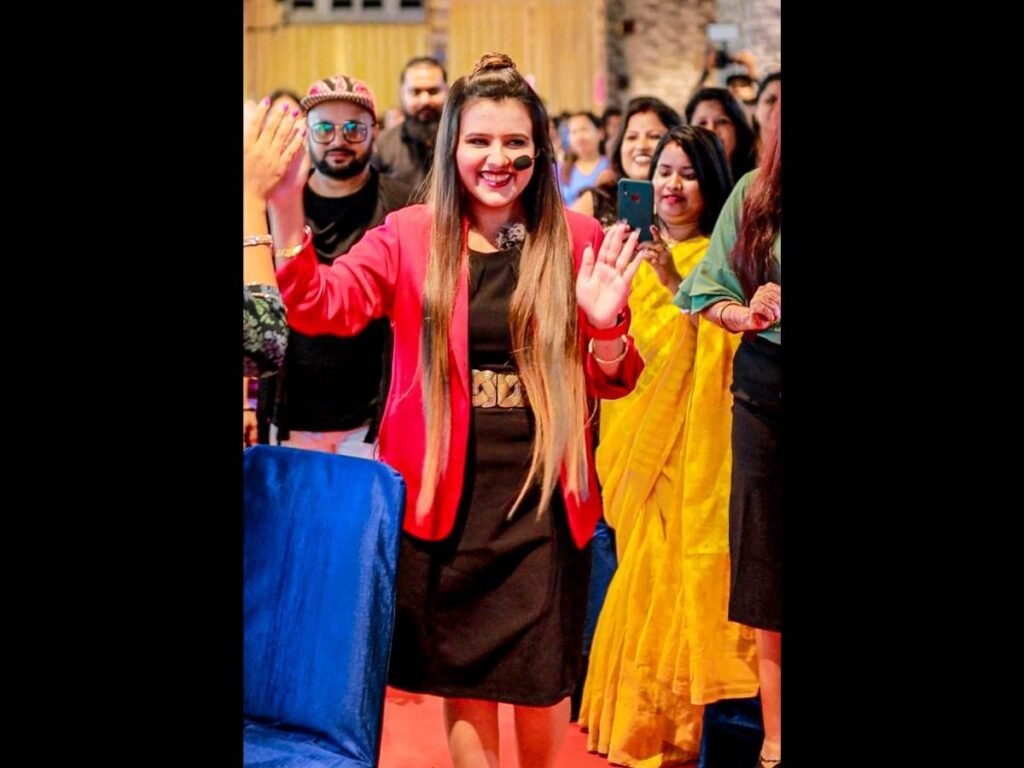 All India Beauty & Makeup Artist Association (AIBMA) Hosts a Memorable Seminar Led by Master Hair Stylist Falak Naaz
Agartala (Tripura) [India], May 31: On the 27th of May 2023, hair enthusiasts and beauty professionals gathered at a magnificent venue in Tripura for an extraordinary event: a one-day master class seminar on Hair Botox & Plex Treatment. Organized by the esteemed All India Beauty & Makeup Artist Association (AIBMA) and led by the renowned master hair stylist, Falak Naaz, the seminar proved to be an educational and inspiring experience for all attendees.
The event attracted a diverse crowd, ranging from experienced professionals in the beauty industry to aspiring hairstylists eager to learn new techniques. The ambiance was electrifying as participants exchanged their knowledge and passion for hair care and styling. The seminar aimed to shed light on the revolutionary Hair Botox & Plex Treatment, which has been making waves in the beauty industry for its transformative effects on hair.
Falak Naaz, a distinguished figure in the world of hairstyling, took center stage as the master hair stylist for the day. With her extensive experience and expertise, she captivated the audience with her profound knowledge of hair treatments and innovative styling techniques. Naaz's ability to effortlessly blend theory and practical demonstrations made the learning experience engaging and comprehensive for all attendees.
The seminar began with an introduction to Hair Botox & Plex Treatment, explaining the science behind these cutting-edge procedures. Attendees were introduced to the concept of Hair Botox, a specialized treatment that aims to rejuvenate damaged and lifeless hair by injecting essential nutrients and proteins. The benefits of Plex Treatment, which strengthens and repairs hair bonds, were also discussed in detail. Naaz elaborated on the step-by-step procedures, sharing invaluable insights and addressing common misconceptions about these treatments.
The practical segment of the seminar was a highlight for participants, as they witnessed firsthand the transformation of damaged hair into vibrant, healthy locks. Falak Naaz demonstrated the application of Hair Botox & Plex Treatment on live models, showcasing the remarkable results achievable with these procedures. Attendees had the opportunity to observe the techniques up close, allowing them to grasp the intricacies and nuances of the process.
Furthermore, the seminar fostered an environment of open dialogue and knowledge-sharing. Attendees actively engaged in Q&A sessions, seeking clarifications and expert advice from Falak Naaz. The discussions covered topics such as customized treatment plans, aftercare regimens, and incorporating these treatments into different hair styling services. The exchange of ideas among participants and the expert guidance from Naaz created a vibrant learning atmosphere.
The one-day master class seminar on Hair Botox & Plex Treatment organized by AIBMA in Tripura proved to be an invaluable experience for everyone involved. The event not only broadened the horizons of hairstyling professionals but also empowered aspiring stylists to explore new avenues in the beauty industry. Falak Naaz's passion, expertise, and commitment to education left a lasting impact on attendees, who departed with newfound knowledge and inspiration to elevate their hair styling skills.
In conclusion, the Hair Botox & Plex Treatment master class seminar in Tripura was a resounding success. It served as a testament to the power of knowledge sharing and the dedication of industry professionals to provide valuable learning opportunities. The seminar not only highlighted the transformative effects of Hair Botox & Plex Treatment but also showcased the immense talent and expertise of Falak Naaz, a master hair stylist.
https://instagram.com/falaknazz777?igshid=MzRlODBiNWFlZA==
If you have any objection to this press release content, kindly contact pr.error.rectification@gmail.com to notify us. We will respond and rectify the situation in the next 24 hours.